What Type Of Loft Conversion Is Best For Your Home
Hip to gable dormer –
Firstly, hip to gable loft conversions is mostly found on semi-detached properties with an existing hipped roof. It is where the side of the roof is removed off of the sidewall, to maximise the internal head height. Hip to gables is slightly more expensive than a standard dormer conversion, they normally cost 20% more. However, they are the most popular way to convert your loft.  
Cost of project: £40,000 – £65,000 
Mansard –
Mansard loft conversions are typically built at the rear of the house, allowing you to gain additional space in the loft area. However, these conversions usually require roof alterations, which means you would need planning permission.  
Cost of project: £45,000 – £70,000 
Side dormer loft conversion –
A side dormer is when the hipped roof on the side of the property is built off the sidewall to incorporate additional head height. The side dormer can be built with a flat or pitched roof. If the property is detached, you sometimes can maximise space by constructing a side dormer on both sides of the roof.
Cost of project: £30,000 – £45,000 
Piggyback loft conversion –  
A piggyback loft conversion is formed by raising the existing perimeter walls in brickwork and pitching a new roof, which is stepped back from the front elevation of the property. By raising the bricks and pitching a new roof a large amount of head height is gained, as well as more living space.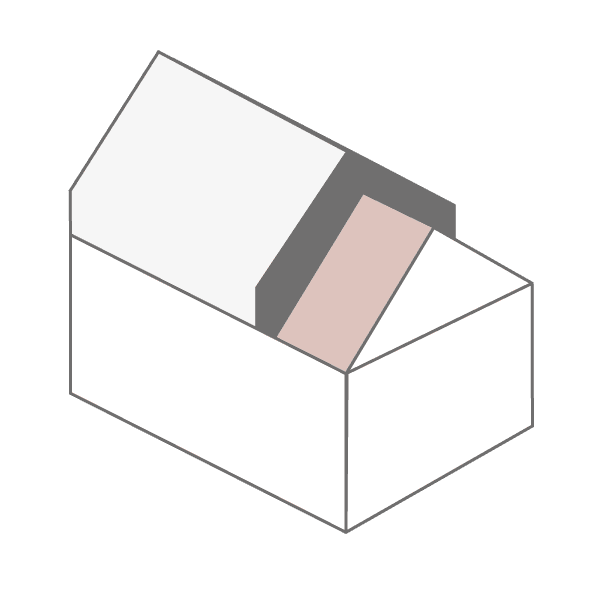 Velux –
A Velux loft conversion is when the shape of the existing roof is retained and Velux windows are installed into the rafters. The rafters will have to be cut depending on the size of the new windows. The inside of the roof space is fitted out to a carefully thought-out design. You will generally not require planning permission to install a Velux window in a loft conversion.   
Cost of project: £20,000 – £30,000 
Pitched dormers –
A dormer is a roofed structure, often containing a window, that projects vertically beyond the plane of a pitched roof. In addition, they are commonly used to increase the useable space in a loft and to create window openings.  
Cost of project: £30,000 – £45,000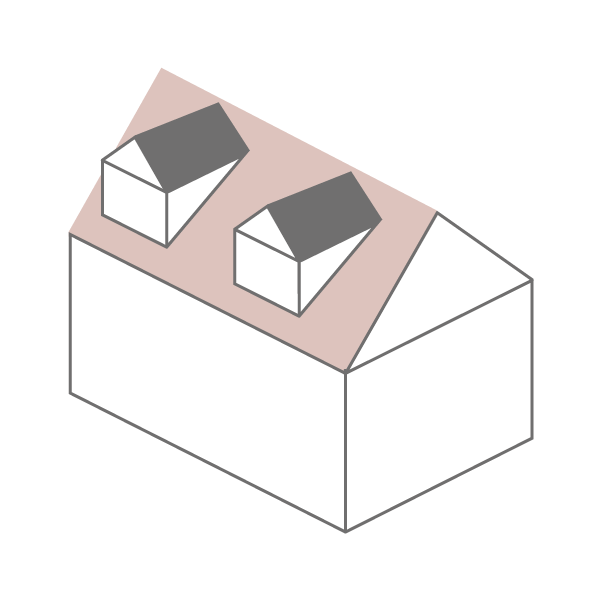 L shape dormer –
Finally, an L-shaped dormer conversion is where two dormer builds are constructed in a way that they join together. Usually, one dormer will be built on the rear outrigger roof and the other on the main roof, which gives it the L shape.  
Cost of project: £50,000 – £60,000