Are you looking to build a new home but are unsure on what materials to use? This blog will tell you all of the best materials you should consider.  
Wood –
Wood is normally used when building the inside and structure of the house, it isn't really used for the outside. This is because it can absorb dampness and some wood attracts bugs. However, the popularity comes from its affordability and it is lightweight and easy to work with. It also acts as an insulator, which keeps the cold air out and the warm air in. Wood can also be an eco-friendly option when brought from a responsible supplier. Wood has a lower carbon footprint than other materials, using less energy to produce.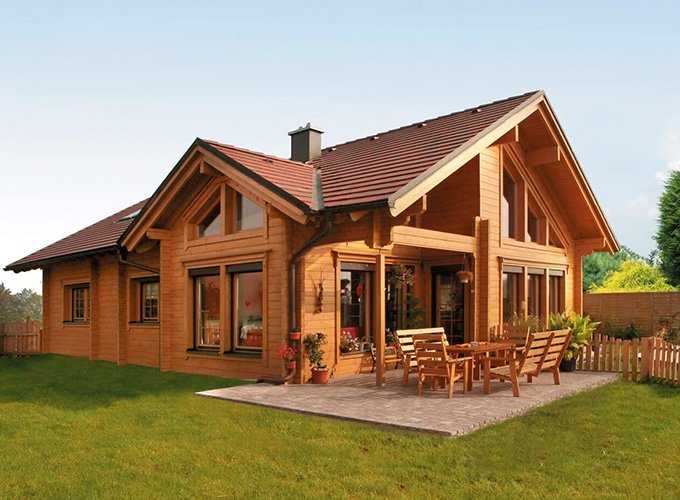 Concrete –
If you are looking for a material that is both strong and cost-effective then concrete would be the best option. Concrete is a mixture of sand, stone, and water, which then dries and hardens. Because it is so strong, the material can be used to support entire structures. In addition, concrete buildings are low maintenance and they last for a long time. Concrete is also very energy-efficient, it is able to transfer heat absorbed during the day and release it at night when it's cooler. This may cost the building owners less in the future.  
Steel –
Steel is the strongest material to withstand any structure. It is also a very eco-friendly material to use because it doesn't pollute the air and it doesn't affect and involve cutting any trees down. Having a steel structure can make it much safer if there are any natural disasters that strike, it is the most secure structure. Because steel increase durability and longevity, it will be a more costly material.  
Brick –
Bricks are one of the most durable building materials that are used in construction. If you are looking for your building to withstand time, then brick may be the best option. Buildings made from bricks tend to retain their value over time, for example, the great wall of China. However, when using bricks, you need a solid base to make them safe in cruel climate conditions.  
Stone –
Stone is another material that has been used for centuries and it has been proved to hold up over time. Many people like to use stone because of its unique appearances. You can go for the style of its aw form for a rustic look or a more finished form for a modern style. It is also durable and is able to protect homes from environmental threats.