The porch is the first thing visitors see as they approach your house. So, if you are looking to create a beautiful entrance to the front of your home but are unsure of what style of porch you would like, this blog is perfect for you.  
1 – Overhang 
Firstly, simple overhang porches can be visually beautiful. An overhang is the part of the roof that extends over the edge of the house. Porch overhangs help shield your house from strong winds and heavy rain. They can also help shade windows from the sun in the summer.  
2 – An enclosed porch
An enclosed porch is usually the traditional style in the UK. If you have limited hallway space, an enclosed porch is a great way to add extra space and storage. Many people use these as a space to keep your shoes and coats, so you don't have to bring your dirty shoes inside the house. You should include plenty of light in the design of this porch so it's not dark and gloomy.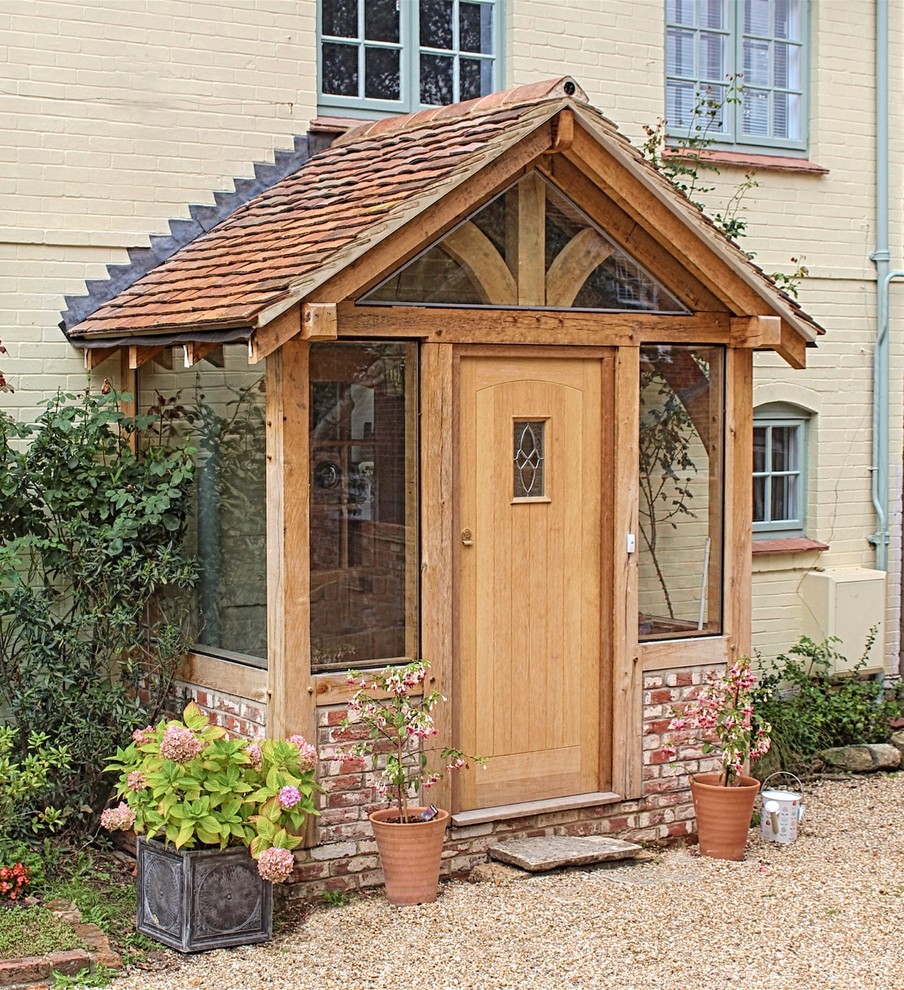 3 – Veranda   
A veranda may be a large porch that's a room for outdoor enjoyment and entertainment. A veranda is an open-air porch or platform that has a roof and runs across the front and sides of the home. Often, enclosed by a railing and is mainly leveled with the ground level of the home. 
4 – Open porches  
 An open porch is one without screens or any sort of enclosure. They are usually elevated structures, with a roof overhead and open support structures. If you prefer to have an airier open space then you might prefer an open area, rather than an indoor room.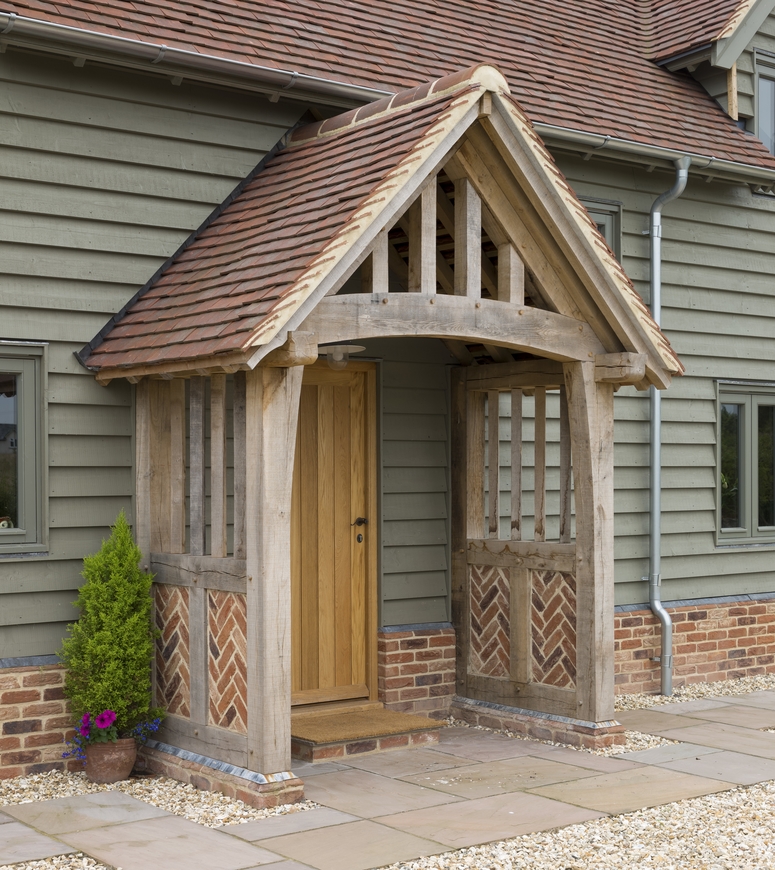 5 – Deck
Decks are open outdoor porches or platforms without a roof. They are typically made out of wood or some simulation wood material. Many homeowners like to go for this option because the materials make the deck look warm and inviting. However, decks can be more expensive to install due to the material, installation, and maintenance. 
6 – Detached porches –  
A detached porch is separate and not attached to the house. They are usually connected to the house by a walkway or a wooden deck leading to it. The detached building can be screened in, open-air, glass-enclosed, or anything in between. These types of porches could potentially be more expensive because it is a separate structure from the house.