Barn conversion ideas to inspire your project
A barn conversion is one of the best ways to enjoy all the delights of country living, in a rustic building that can meet all your needs. These ideas will help your barn conversion highlight all its charms and become a beautiful open-plan space.
Firstly, here are a couple of common questions –  
what is a barn conversion?
A barn conversion is a process of turning an agricultural building into a habitable home or building for commercial use. Barn conversion became more common in the 1980s when their use as farm buildings declined. Landowners looked to capitalise on their popularity as converted homes.  
Are barn conversions desirable?
The barn makes great living spaces as they are able to combine traditional and modern design. Because of this, they are hugely desirable with people wanting to live in them or to sell them on.  
Can you get a mortgage on a barn conversion?
Because a barn that hasn't been converted is still a non-habitable building, lenders won't offer traditional mortgages to buy or renovate them. So, in order to finance your barn, you may need to consider development finance through either a bridging loan or a self-build mortgage.
Now let's get into the ideas.  
Make the most of the barn's layout –
The layout of a barn conversion can be quite hard to get right because the space is so large. Deciding where to put each room can be a bit tricky. However, once you have figured out what works best for the space, you will have an amazing open plan, vaulted ceiling room which is breathtaking.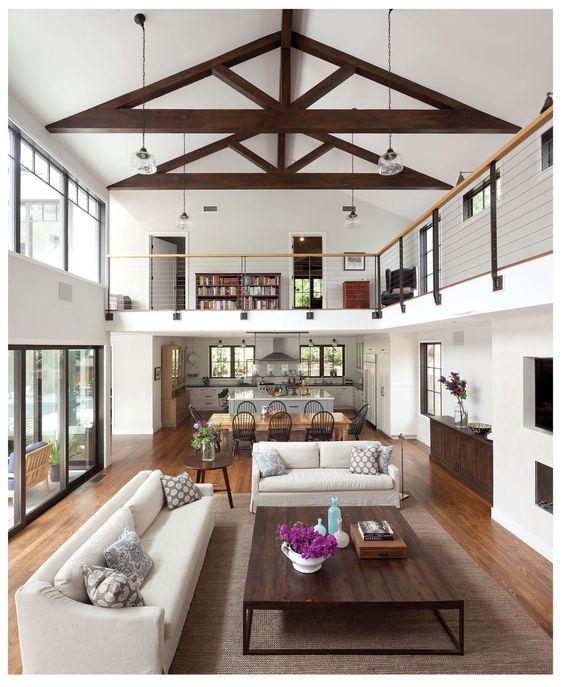 Add extra glazing –
Bards often have limited windows and doors, so a way to improve your conversion would be adding large windows and doors. This would allow plenty of natural light to enter your home and also gives the place a modern look. You could also bring the outside in by adding bi-fold doors or even a veranda. By installing either of these it would maximise the countryside views and add a bigger link to the outside.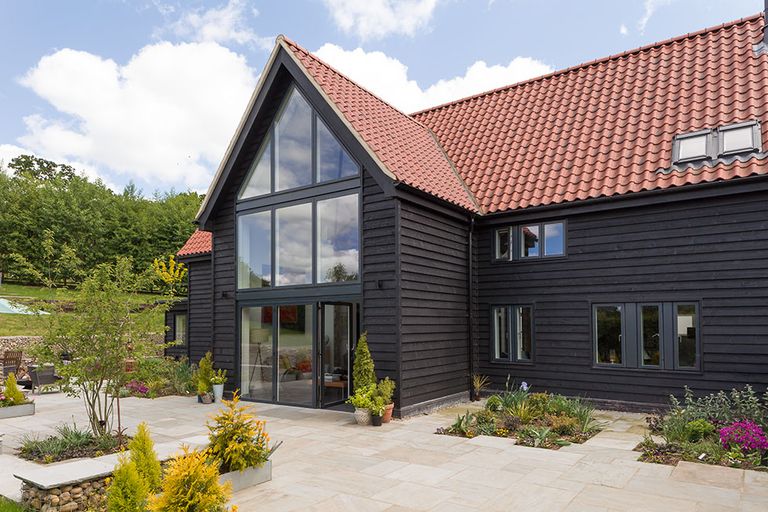 Incorporate the original features –
Even if a super modern home is your style, the inside of your barn conversion should pay tribute to the buildings previously life in agriculture. A good way to incorporate that is by maintaining the original features like beams, brickwork, or stone. 
Make your stairs a main feature –
By embracing your barns height, you have a great opportunity to turn your stairs into the main attraction in your home. You have the chance to design the staircase of your dreams. A popular choice of stairs is actually a spiral staircase, if placed in the correct spot they can be a striking feature. 
Create an upstairs –
Barns usually have a lot of height, so it is very possible to create a mezzanine floor, that looks over the ground floor. These can create a unique and modern feel and it's also a great use of space.